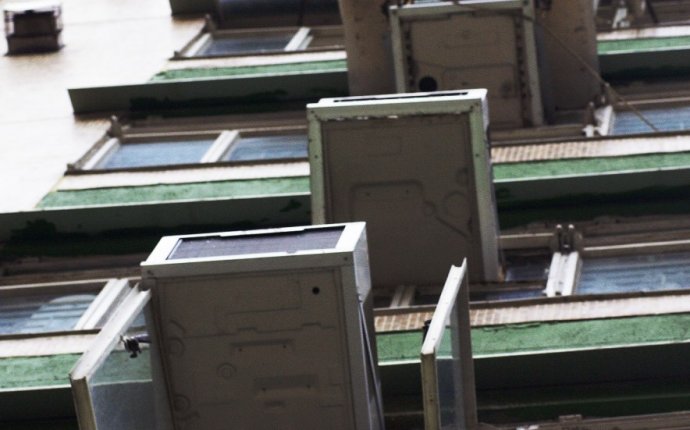 How to Fix a dripping air conditioner?
You're concerned.
Water has started to pool around your central air conditioner's inside unit and you have no idea why.
First, you should turn off your air conditioner because this water could harm the electronic parts of your AC and cause water damage to your home. Then you should contact a professional AC repair person for help.
If you want to understand the cause of this problem before calling a professional, read this article.
We'll talk about:
Why water forms in the inside AC unit
Why there's water all over the floor
What needs to be done to fix it
Why water forms in a central air conditioner indoor unit
Part of your air conditioner's job is to pull humidity from the air. The inside unit's blower pulls in hot, humid air through the return grille and over the inside unit's cold evaporator coil (pictured above) to cool the air down.
When that happens, condensation/droplets form on the evaporator coil. It's just like when water droplets bead up on a glass of ice cold water on a hot summer day in Georgia.
That water on the evaporator coil falls into a sloped drain pan and down a condensate drain line like a slip n'slide. That drain line (usually a PVC pipe) either exits out the home (usually near the outside unit) or into your plumbing.
OK, so now you have a general idea of how the water forms and the parts involved. If there's an issue with any of these parts, that's why the water is forming around the inside unit.
Here are a few common problems that are causing the issue you're having.
Clogged condensate drain line or rusted condensate drain pan
If the drain line gets clogged by dirt, insects, mold, or anything else, the water has nowhere to go but back into the home. (Some home's have a secondary drain line but that may also be become clogged.)
Use wet-dry vacuum to suck out the obstruction from the outdoor PVC condensate pipe.
Also the root of the problem may be a dirty evaporator coil. The dirt will mix with the water and fall down into the pan, clogging the drain. Have a professional clean this coil annually as part of an annual AC maintenance visit.
Also, the drain pan may be rusted through and is falling onto the floor and causing damage to your home. So you'll need to replace that.
Note: Your air conditioner may have a secondary drain pan to catch the water. This pan has a float switch that turns off your air conditioner to prevent water damage.
Installation issues
If you have a newer air conditioner, the problem may be installation related. An improperly designed condensate trap will stop the condensate from draining. So all that water builds up in the drain pan and overflows into your home, causing water damage.
You'll need a professional to examine the condensate trap to see if it has been designed properly and fix it if necessary.
Frozen evaporator coil
Open the blower door of your inside AC unit. Is the evaporator coil covered in ice? When that frozen evaporator coil melts there may be so much water that it flows over the drain pan and then onto the floor.
Source: www.ragsdaleair.com