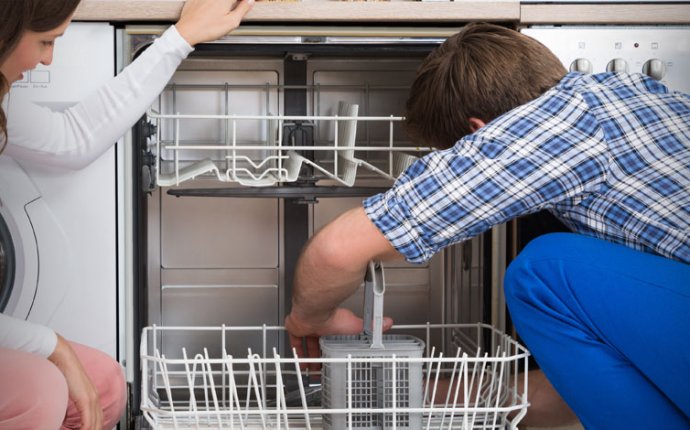 LG Appliance Repair Edmonton
147 Carlson Close NW
Edmonton, AB T6R 2J7
(780) 463-6401
I had Joseph come today to look at my 9-year-old fridge. He tried several times to kickstart the compressor, and when it didn't rally, he recommended that I skip the $700 to put in a new compressor, and instead advised that I look for a new fridge. I appreciated this, as he forewent 3 hours in install pay (plus any potential markup on the part) in telling me the truth. Then he charged me only for his show-up fee, even though he'd spent time and effort trying to fix the problem. As another reviewer said, Joseph told me when he'd be at my place, then called half an hour before he was to arrive to confirm, and then arrived on time. He showed me what was wrong, explained what he proposed to do before he did it, was clear up front on the costs for the various options on how to proceed. And was a very nice man. :) I'd definitely hire J & M again.
Needed my dryer fixed, and was skeptical of all the various repair providers listed online. I wanted to ensure I'd get quality service bother before AND after the repair people came. Many companies failed in this respect. After checking reviews, I decided upon J&M Appliance. No, they don't have a fancy website. No, they don't have a fleet of vehicles. Yes, they got the results I needed within 30 minutes and also arrived on time (calling before they came). Of note, while they are extremely friendly in person, I can definitely see how they may come across "abrupt" on the phone. This was especially the case as they answered an incoming call requesting service while working on my dryer (so don't expect a secretary to answer), and I could see they were just looking to find out the location and contact info of the caller (to schedule a time to come out) so they could return to the task at hand. Their prices were fair (initial show up fee + 30 min. incremental billing + parts needed), and they took the time to explain what was broken and what needed fixing before they installed it. I'd highly recommend them to friends and family, but like I said, don't be shocked by the phone conversation if they don't come across as "excited to answer your call, " they're probably working away and wanted to make sure you reached a live person instead of a machine. (and No, it didn't delay them in getting the job done quickly :P )
My LG dryer was making a lot of noise. These guys repaired the rollers and pulleys along with cleaning out the blower fan and ducts. For anyone who owns an LG made appliance, you'll soon realize that sourcing parts can be very difficult since they make you go directly to the manufacturer. However these guys have been in the industry for decades and had the connections to get the parts in a timely manner. I was charged a very reasonable rate to fix my dryer and happy with the service. Will repeat again.
On Saturday morning, our stove refused to turn off unless we shut off the breaker. So, as I stated I would in my previous review, I called Joseph at J&M Appliances to schedule an appointment for early next week. Joseph asked if we might be available later that day, so within hours of calling, our stove had the parts needed and was working. His prices remain reasonable, and his customer service continues to be outstanding. If you have need for appliance repair, please call J&M.
Brutal service. Prepared to be hung up on if he doesn't want to answer any questions.
Very professional and prompt service and more importantly honest. He knew exactly what he was doing the moment he saw the machine model. He listed all possible reasons for the immediate issue, (all of which correlated with internet research) and once he had the machine apart he found the problem immediately. He charged us $85 and was I was more than happy to $ tip $ the fellow for his very efficient and very friendly service. I love finding businesses that don't attempt to rip off the 'inexperienced' at every opportunity. I will most definitely call J&M for any and all appliance issues/repair. I highly recommend. As for the bad reviews I cant really say, but let me just speculate here for a second. Speaking for myself, I work with the public everyday as well. I have a great reputation with my clients, and for me it's really quite simple, if I dont like you, then I won't work with you. I really don't need you or your money or the headache you cause as my list of great people to work with is endless and keeps growing. I can pick and choose which makes you insignificant and NOT worth my time. Perhaps J&M are of the same opinion, I don't know. Cant say I would blame them given how people can be. The people who gave them 1 star (when EVERYONE else gives up 5) are clearly pointing their little finger in the wrong direction. Just my humble opinion. Awesome! Very pleased.
Fantastic service. Showed up at the door exactly when he suggested he would (a short 2 hours after my initial call). He diagnosed the problem on our fridge quickly then walked me through the options and I believe provided solid recommendations. Charged me very little for the service. Knowledgeable and a bargain.
Love this company. They came in within a couple of days and I had the problem reoccur a few months later. The owner came out, fix the problem again at no charge and followed up. This working
Called Joe, he offered to come out same day, but due to my schedule, I went for the following weekday. Repairman showed up mid-morning, and our 2003 Maytag washing machine was back in business in about 1 hour. It cost $115 for the J & M repair. I was thinking about doing the repair myself, but my troubleshooting was off, I nearly bought the wrong part. So I saved myself a lot of time and hassle by letting a pro do the repair. My wife checked Yelp, found J & M, and the rest is history. I recommend this business to fellow Yelpers.
These guys have been my appliance repair favourites for more than 15 years. At least twice, they fixed something I was sure was going to need to be replaced and saved me hundreds of dollars. They have fixed a dishwasher, fridge, washing machine, and dryers for me. All for a very reasonable price. I credit them with extending the lifespan of my old Maytag dishwasher by another 10 years. One time they even told me that the expensive repair that Sears had told be was needed was wrong and fixed the problem for $35. Seriously, before you decide to ditch a major appliance, call them.
Call them on Tuesday because my washer stopped working. They arrived early Wednesday morning, had it fixed it 15 minutes and the price was very reasonable. I will definitely use them again.
I called Joe when my dryer died, he was at my house within 1 hour, fixed the problem and didn't charge an arm and leg. I HIGHLY recommend Joe and his company! Honest guy and hard worker!!
Joe is a very a very knowledgeable tech who I happily refer all friends and family. Like the other review he's saved me on countless occasions. 10 out of 10.
I've used Joe twice now for my washer. He was able to accommodate my schedule on both occasions. Most recently, the seal on my washer tore and he was able to get the part and repair it the next day. I wouldn't hesitate to use him again.
Source: www.yelp.ca