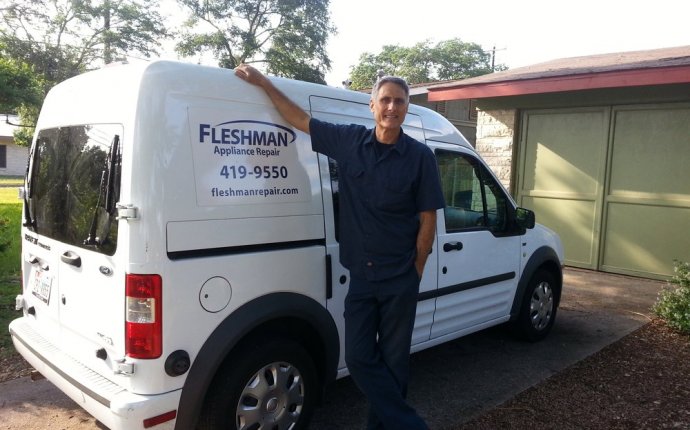 Sears Appliance Repair training
I am a former Sears / A&E Tech Manager and I understand everyone's pain dealing with repairs with Sears and A&E Factory Service, which many of you know, are in fact one in the same company. And that's why you receive the same service, or lack of service, whether you purchased your product at Sears or some other appliance dealer.
Many of us have trusted Sears and their products for many years. One thing we must remember about Sears is that "SEARS MAKES NOTHING" Sears sources their products from other manufacturers and places the Kenmore or Craftsman brand name on them. Consumers trusted the products they purchased from Sears, mainly because in years past, the products were quality products and although Sears didn't manufacturer them, Sears stood behind the product, the service and most of all, were dedicated to 'Customer Satisfaction'.
But companies in order to make shareholder's money have cut costs on product components. Parts are manufactured overseas and that increases availability time and cost. Now, I have nothing against overseas manufacturing, many quality goods are manufactured overseas and it certainly enables the US consumer to live the American Dream, but we are not seeing the quality and longevity of products that we are accustomed to having in the past. Let's face it, I don't expect my DVD player to last as long as my refrigerator, but I do expect my refrigerator to last many years, or at least longer than my DVD player.
During my experience as a tech manager, I have seen many brand new $1, 500 - $1, 800 refrigerators stop cooling within a week after being delivered at the customer's home. Most of the time it's the 'Compressor', the heart of the cooling system, which has stopped working. Now the consumer can complain to the retail store until they are blue in the face, but Sears will not replace the unit, they will send out a technician, who most likely will not have this particular compressor in his truck stock. The technician will have to order the compressor and come back in about 7 – 8 days to evacuate the sealed Freon system, braze in a new compressor, test for leaks and replace with new Freon. Nor Sears or any other retail store wants this refrigerator back, why?? Because they can't resell it as new.
In part, the lack of quality on major appliances is due to the consumer. Consumers want stylish appliances with 20 wash cycles or an in-door water and ice dispenser that enable us to have either ice cubes or crushed ice, water or juice, a clock and a cute illuminated night light. Very convenient, but we want all this convenience for a very affordable price. Manufacturers don't want your refrigerator to last 20 years, as it did years ago. Sears just monopolizes on poor manufacturing. By the way, that electronic control board is about $500.00, + Labor. And if you're fortunate, you'll be within the warranty period or have paid for a Sears Protection Agreement.
As I said, I am a former Sears / A&E Tech Manager; I have heard many customers complain about the products and the service. So, possibly I can enlighten the consumer on the Sears / A&E In-Home Product Repair business.
Let's start from the beginning. Mrs. Consumer has a problem with her appliance and calls
1-800-4-MY-HOME. This call is connected to a Call Center in Round Rock, Texas, where you will be greeted by a representative. If you are a first time caller, the Rep will need to create a new account for you. If you are a repeat caller, your account will be on their computer system. Your account will have the usual customer name, address, telephone number(s) and a list of all your appliances with purchase dates, model/serial numbers and whether you have a Protection Agreement on that appliance.
You cannot ask any technical questions to the Rep, because they only make appointments. You cannot be transferred to anyone for Technical Assistance. Your only option is to set up a service call on a mutually agreed date, either an AM or PM appointment. The Rep does one other very important part of their job description; they will "push the sale of a Protection Agreement (PA)".
Protection Agreements are the life blood of Sears. Protection Agreement pricing structures vary greatly from product to product. They are historically and statistically priced by the cost and frequency of component failures. One important fact to remember when being solicited to purchase a Protection Agreement; once you purchase it… you are locked into Sears / A&E as your repair company. And once your locked in, you, as the consumer are locked in to missed appointments, late running technicians, waiting at least a 7 – 10 days for a part and the ultimate frustration, after waiting a week or so for the part, either the part arrives broken or once the part is installed, the appliance still does not work and another part needs to be ordered. And YES!! This happens daily in the life of as Sears / A&E technician.
Getting back to your service appointment date. Your service date is directly connected to 'CAPACITY'. Capacity relates to the number of Technicians (that work on your appliance) and the geographic area in which you live. Capacity is fed into a computer by the Regional Routing Center. Daily capacity is built by the number of technicians scheduled to work in any given day by location and industry. Capacity is built like airline companies sell seats………… they overbook!!
Sears has the ability and does overbook technicians, why?? Because they know there is always the possibility that on the day of the scheduled appointment, either the customer has forgotten about the appointment and went out, or the customer has cancelled because of any number of reasons. But a customer, who has waited a week for a scheduled appointment for a refrigerator that is not cooling, will not forget about the appointment. Also, there is a process in place, which automatically telephones the customer the night before the scheduled appointment to remind them of the service call. The District Management also has the authority to force overtime capacity into the technician's schedule, which they have done.
Everyone in the Sears Product Repair business is rated on PRODUCTIVITY. From the District Service General Manager, the District Technical Manager, the Technical Managers and the Technicians. Productivity within Sears / A&E is rated on the number of jobs (Service Calls) per day. When a customer is 'not home' or 'cancels' their scheduled appointment that reduces the number of service calls the technician has on his route that day. Sears will do everything in their power to insure a technician does not complete his route early.
There are many reasons why a Technician is late for their scheduled AM or PM appointment. I have already touched on the practice of overbooking. When a technician has a full route and there are no cancellations or not at home's, most likely, the technician will run late on his/her AM appointments, which has a domino affect on their remaining route. Worst case scenario, the technician may not complete his/her route that day and service calls will need to be rescheduled.
Source: sears.pissedconsumer.com