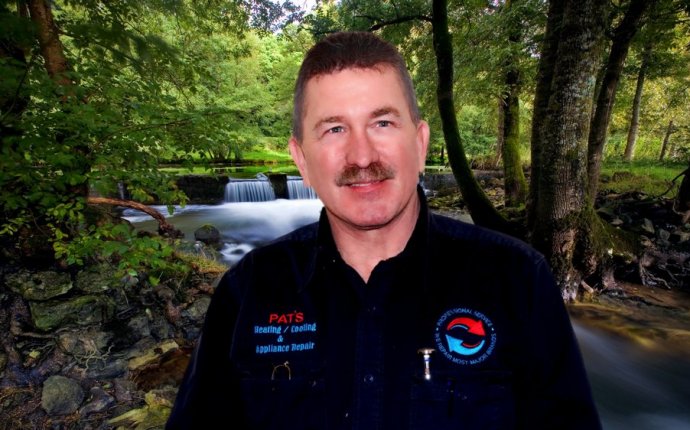 Appliance Repair Sterling Heights
35649 Malibu Dr
Sterling Heights, MI 48312
(586) 339-2715
Our dryer was squeaking for weeks, texted Pat as he advises on his voicemail, he responded, did his homework and was fast, efficient, and fairly priced! He even gave me a quick tip on how to fix my garbage disposal and it worked.
Quite possibly the best repair person I have ever hired for anything. Pat was on time, fast, courteous, reasonably priced and fixed our fridge/freezer (which stopped working completley) very quickly. He was friendly, personable and very, very smart. Pat told me he has been fixing appliances for over 30 years and it shows. He knew things about our very old refrigerator that proved to me he knows his stuff. Pat does it all, Fridges, Stoves, Washer/Dryer, Furnaces and Hot Water tanks. Why would you call anyone else? Great guy and even gave us a free light bulb for the fridge, that fridge has been dark for ever! Great guy, highly recommended and even told me "I hate coming back to a job, so we're going to make sure this is done right". He has a 6 month warranty on parts and even said if he did the repair, the service call cost was applied to the bill. He saved us money as well as a fridge full of food. I called a bunch of other guys, he is the best. Call Pat.
So my refrigerator went out this weekend. Of course it's on a weekend. My freezer was ice cold but the fridge part itself was quite warm. I looked on-line and found it could be a couple of things but to be honest, I don't have the time to try and fix it myself so I started searching for a reputable place to call. There are several places in the area, and after looking carefully at reviews, I put in calls to two.. The first place I called couldn't come out until next week. Oh, well, that's not going to work as I enjoy chilled beverages and non spoiled food. I then called Pat's, thinking if I could get it repaired this week, I'd be happy. To my surprise, he was in my neighborhood and stopped by within TEN minutes of my call! He diagnosed the problem (bad defrost timer) and had it fixed in under an hour. My fridge is now cold and I'm happy. I will most definitely recommend him and will use him again for any appliances that stop working.
Our fridge wasn't getting cold so we called Pat since he lives in our neighborhood. Turns out luckily for us it was just a wire connected to the defrost tube that was severed. He fixed the problem and also made sure the timer was working correctly. He determined it was just the wire and we were good to go. I believe he is fair and honest as he could have told me the entire defrost tube was bad-which he thought was possible and would be more costly. I would recommend Pat based on his honesty and pricing. He seems to genuinely want to help his customers and not try to up charge them on things that don't need fixing.
I hate leaving bad reviews, especially after leaving a great review. Called Pat Thursday, left a message and no call back it's Monday. A &E appliance came out and fixed my refrigerator.
Nothing worse than poor customer service - called early yesterday morning - still have not had the courtesy of a return call - good thing there is more than one appliance repair service around !!!
Fast, honest, quality. I called Pat on Thursday late afternoon because our refrigerator stopped being cold. He said he would come on Friday between noon and 3pm, and would call before arriving. He called, and then came at 11:45am on Friday morning, diagnosed and FIXED my refrigerator by replacing the control board, and tested the compressor to confirm it was functioning well. Pat then adjusted our basement refrigerator door so it seals properly now. Both of our refrigerators are working well! I'm so relieved! Pat was straightforward and honest, punctual, and I think his pricing is fair. I should mention that before calling Pat, another company told me they felt my refrigerator would need a new compressor and quoted me $500-$550 without even looking at my fridge. I'm happy I called Pat; he came out and diagnosed the REAL issue, and fixed it for considerably less. Thank you, Pat! I highly recommend Pat's Appliance Repair.
Pat was a blessing. It was Friday night and the washer was making all sorts of noise and starting to smoke. We found Pat's Appliance on Yelp and saw the great rating and knew there was nowhere else to go. We called and make an appointment for the next morning. He arrive in a professional truck and quickly diagnosed the problem. The actual cost was less than the estimate and within a flash, the washer was fixed and he was on his way. I recommend him very highly and will use his services the next time something breaks. A real no-nonsense guy that tells it straight, I really like that.
A couple of months ago my washer machine stopped working, I call Pat appliances only after I read the reviews, he was prompt and fixed my washer, no problems since. Today, in this -5 below weather my furnace died, I called Pat and again he was prompt and fixed my furnace. His prices are reasonable, and he is just an all around great guy. Call Pats Appliance repair first.
Two different repair men were out and said the dryer had to be replaced but Pat figured it out saving us a ton!
Source: www.yelp.com