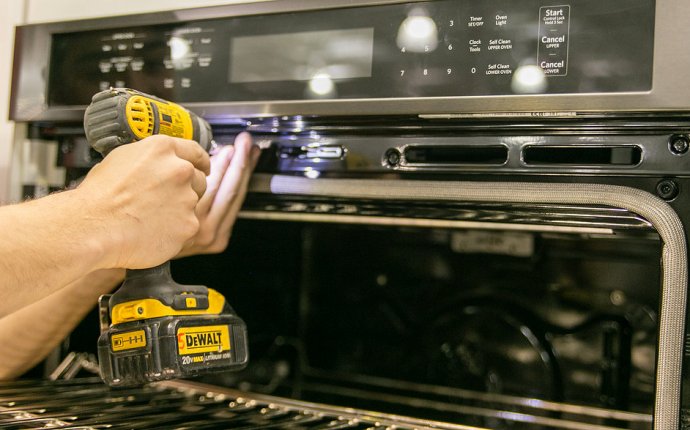 Brand Source Appliance Service & Repair
5995 E Evans Ave
Ste 8
Denver, CO 80222
(303) 320-7619
James was very courteous and professional in dectecting and repairing my dishwasher. Very good experience
This is the absolute worst company I have ever dealt with. It is truly unfortunate that companies like Appliance Factory use these guys as their resource to fulfill their warranty claims. When I was having issues with my refrigerator they asked me to unplug it and they claimed that they would return to resolve the issue in a few days. They came back after a WEEK AND A HALF. All of my food had gone bad, which they did not reimburse. They arrived outside of their time slot (1:00PM-3:00PM, but realistically they meant 3:30PM). And worst of all they charged me money for the repair. They had negligently forgotten to turn my icemaker back on and because there was no longer a legitimate issue they had to charge me for their time. It took four attempts to fix and it took $70. This company is completely fraudulent. DO NOT USE THIS COMPANY OF YOUR OWN CHOOSING!
IF you like to PAY with a VISA before the work is done.then this is the company for you. I personally think that I want to see the job done right and then I am happy to pay.
Called them to check out our dishwasher since it wasn't working. We were told it was a broken pump and quoted at $344 to fix it. Luckily we decided to check if we were still under warranty with Home Depot and they sent someone with a brand new pump out to fix it. Only turns out it was merely clogged and the nice guy was able to fix it in 1 minute. He said how strange it was when it was so obvious that it was clogged that a company would want to charge us more than 300 freaking dollars for an unneeded repair. All I can assume is that this company decided to scam someone who honestly came to them for help. Do not trust them or their estimations, get a second opinion or better yet, GO SOMEWHERE ELSE. Sure wish I could get back the $65 consultation fee.
I could not be more satisfied with James Ferguson. He was so courteous, efficient and explained everything to me. Someone at Brand Source needs to give him a raise, appreciation gift, or a free day off, paid. Now as for the company, I don't have a 5 star rating. I called multiple times and through their IVR you can't get to a live person. I left multiple voice mails, even used the President Hotline option (what a joke) to not get a timely response back. It wasn't until I sent an email that someone finally responded. So.little advice, if you want to grow your business change your IVR! Lastly didn't appreciate the 6:20 a.m. call confirming my appointment!
Edited Review: Originally I left a negative post about the lack of customer service I had received. I had several failed attempts at getting someone to call me back and then a no show for an appointment. A few days after I cancelled my service request I received a call and e-mail from Casey wanting to chat about what had transpired. I can truly appreciate any business that would reach out in this way to an upset customer in an effort to fix things. A company willing to take responsibility for their errors and wanting to learn and grow from them is true professionalism in my opinion.
I am updating my previous review..After fighting trying to get my fridge fixed or replaced, it turns out to be that the warranty company are the ones that are lagging. I contacted Appliance Factory and they got me answers FAST..
Showed up an hour late, which I was ok with. Things happen. Then told me they couldn't work on my refrigerator because it hadn't been plugged in for 24 hours. I spoke 3 times in the prior 24 hours to reps from this company and not one told me to plug in my refrigerator, which was broken. Then they send some unapologetic prick out who seemed to enjoy the fact that he could get caught up on other work. I called customer service afterwards and they said they'd send someone out tomorrow, again without the apology or acknowledgement that I wasted 4 hours of my work day. Look at the other reviews and trust a local better rated company.
Refused to even look at my Sharp Microwave Drawer (built-in) even though I bought the unit from their business partner Appliance Factory Outlet. Their business information is even printed on the receipts you get with your appliance. They said they "couldn't get parts" from Sharp. I also got the manager at Appliance Factory to call them - they absolutely refused. When it turned out that I had bought the extended warranty (buried in a long list of appliances and parts I had bought the same day), the problem was dumped on the insurance company. Guess who they sent to fix my unit? Brand Source. So eventually the repairman came WITH PARTS and did fix the unit. The repair guy was fine but that can't excuse the treatment I got from the company.
Ripoff! Called to fix a dishwasher only 6 months old. Service guy was here 45 minutes and found a 1/2" piece of a dish stuck in the hose. Says that's not part of the warranty. His charge for zero parts and 45 minutes of labor. $161! That's $215 per hour to fix a $199 dishwasher! You're better off finding a handyman on Craigslist than these thieves! And no mention of their prices over the phone or even when he first got here.
Just blocked my whole day - yesterday at 4pm was given my 2 hour window. Tech arrived without ONE part that I told him was needed. Soup dispenser and clips for top rack. Had originally waited on hold for 20 min while they checked that each part was under warranty. WHY DID THE TECH SHOW UP WITH ZERO PARTS AND THIS COMPANY WASTE MY WHOLE DAY?!
Recently had warranty repair work on my Kitchen Aide microwave. Would like to thank my service tech Dylan Ihasz. He was polite, on time, and fixed the problem. Diagnosed the issue quickly, ordered the necessary parts and returned a week later to install the needed parts. Your company has had bad reviews in the past, however with this experience I will say I was very pleased. Appointment time was confirmed the day before and tech called 30 minutes prior to arrival. My thanks to Dylan.
I called about having a part on my refrigerator replaced. And gave the customer service person my exact model number which I was pulling off a label inside refrigerator he said he could not locate model but, would have another dept research and would for sure call me that afternoon to let me know if they could or could not find model to order part. I waited two days and no return call. I then called another company which they had no problem locating part and followed back up to schedule. In the meantime Brand Source just took it upon their selves to order part and without my approval schedule service. They came out on the exact day the other company was due to be there arriving first which my wife did not question because she knew I scheduled to have service. They did not have right parts and did not perform service but, still charged a service charge. I called numerous times to dispute and finally after fourth time had a lady call back and say they would not remove charges. They have no record of ever speaking with anyone to approve service I feel this is a very poor way of conducting business and caution anyone using them.
Source: www.yelp.com