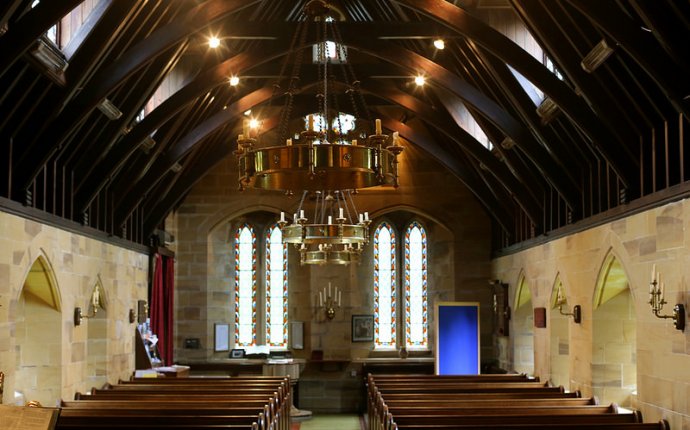 C & E Appliance Service Repair
72 W Flat Hill Rd
Southbury, CT 06488
(203) 262-8131
Good experience. Fixed our washer. Thanks guys. The terrible reviews, I think, are because the Maytag repair schedule people are terrible and take forever. The company itself we're great folks!
I think perhaps C&E is suffering from the fact that with something as unemotional as appliance repair, people only post reviews when something goes wrong. Otherwise you forget about it and are happy things are back to normal. I noticed the one star when I went to call them. However we have used them multiple times, sent under our manufacturers warranty, and they have always been prompt and efficient and fixed everything quickly. The repairmen are always pleasant and professional. Given that things sometimes take longer than usual, I bet they no show every so often, thus the few bad reviews, but really, I'd say they're a good company. Only four stars as we had to vacuum after they left. :)
This place is the pits. Can't agree more with the other reviews. I worked from home today to have my refrigerator serviced under the warranty. These dim wits were a no show after they scheduled with my property manager to be here between 9 and 12. Couldn't even get on the phone with anyone at this poor excuse for a service company to figure out what happened. Plan on taking it up with Whirlpool and my home builder to get them off the list of service providers.
Have been waiting several weeks for my Maytag washer to be repaired. Waited over a week just for an appointment. It's a simple part that the guy should have had on his truck, but he didn't and so I waited 2 more weeks. Still waiting, because he never showed for the last appointment. Called his mobile and could not leave a message, because his mailbox was full. Called customer service and only option is to leave a message. Looking at the other reviews, I don't have a lot of faith the repair will ever be made. Hopefully there's another Maytag Repair Man in my area who can do the job! These guys certainly do not live up to the expectations I have of this great American brand.
I've had the same experience as the other reviewers, if you can, stay away!! Lowes send them to repair a 2 month old washer (for the second time). It took 10 days to get someone out to look at it, the guy seemed knowledgeable and explained to me what is going on with the washer, ran all the tests etc. He told me the parts that need to be replaced will be in within a week, maybe even 2-3 days. Well, it's been 4 weeks (!!!) No parts, no calls, no updates whatsoever, and needless to say, nearly 6 weeks after the washer broke down, still no washer. We keep calling them to see what's going on, and if we do get them on the line, they give us some reason why it's not done yet, the last one being "part is on backorder". They are supposed to come out today to fix it, we've gotten no calls as to what's going on, so I doubt it. Customer service and follow up is the worse! It's been 4 weeks, c'mon!! We will call th again today, and if there is still no resolve, I'll be calling Lowes and ask them to stop doing business with them. If Lowes is trying to hook you up with this company, ask them to send a different company and save yourself the headache, like others already suggested!
DEPLORABLE customer service! They would get ZERO stars except Yelp makes you give them at least one! These guys never answer their phone, and on the rare occasion that you get them they put you on hold for ever five minutes. Their follow through is terrible. I have been trying to get a copy of a repair report since the middle of November and still don't have it. Don't do business with them if you can avoid it. I wish I had read some of the other reviews out there about no follow up, missed appointments without the courtesy of a phone call and terrible customer service before I used them. Save yourself a lot of hassle and grief and use somebody reputable. I have since had A&E Repair out to do service and they are wonderful!
Same as other reviewers. They are the Lowe's service provider for our area. I called Lowes directly to schedule and appointment a week after my icemaker went. The woman was extremely nice. Apparently there is a problem in all of the Frigedaire French Door models. I got a call asking if they could change the appointment, but their hours are 9-4 so they left a message. They said they would keep the original appointment (8-12) if I did not call them back. So I took off from work to be home. I got another message saying that they changed the appointment again!! I tried calling them back and left a message. They never got back to me. I called again at around 11 to see if they would be there between the original times. The woman said that my appointment was changed. I told her that I had to go to work so could not stay. She said that she could reschedule the appointment in 2 weeks. Then she kept on asking me if I wanted to keep the appointment today. She said that the driver had to come ALL the way from Connecticut!!! I did call someone at Lowes' Corporate headquarters, apparently this is a national operation and are equally inept everywhere. My icemaker started to work, but will have to monitor the problem since it is a defect. Hopefully, Lowes will get a decent service repair vendor.
TERRIBLE customer service. Unfortunately I had to use them because they are a service provider for Samsung. Their customer service is not only slow, but they are rude and not understanding of people's feelings. I recommend that you do what I did and report the issues with the company that sent you to them.
HORRIBLE HORRIBLE HORRIBLE -NEGATIVE ZERO STARS Our story is entirely too long to post here. We vehemently advise against any involvement with this non-professional, sub-par, non-caring, non-communicating "company". Please be warned and stay away. If Home Depot or Lowe's tries to hoist this impotent entity on you, demand another company.
If I can give them no stars I would. I've been waiting since 12/18 to get my washer repaired. The one and only time, after more calls I could keep track of, that I actually spoke to someone, I was told the part was ordered and I would receive it in 3 days. That was over a week ago. Today I find out from Sears, the part was NEVER ordered. Sears also called and emailed on my behalf and they never responded to Sears either. Stay away from C&E!!
C&E was supposed to fix my dishwasher. First on 5/15 between 8-12 pm, changed To 3:30 - 6 pm. NO SHOW. NO CALL. The offices shut down at 4pm so that you Are in a sort of limbo with no recourse. Rescheduled to 5/22 between 2:30 - 6 pm. NO SHOW and NO CALL. Lowe's extended service contacted since they sub out To this business, but other than apologies and getting in line for another service provider I have no other option than to wait. At least Lowe's is contrite, but they should dump these guys... Don't hire them out of your own pockets. They are Unreliable, and untruthful. Beware.
Source: www.yelp.com